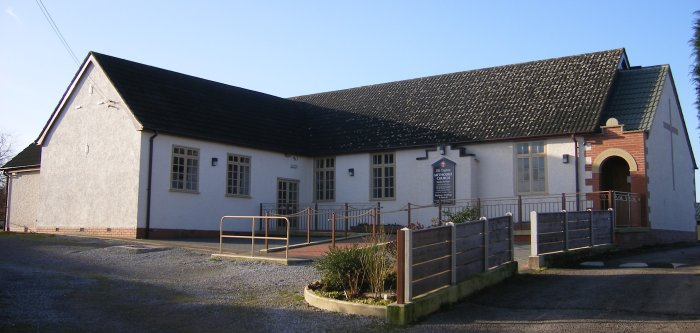 We are here to introduce you to Jesus so that together we may learn more about him.
Though we are a small Church in both size of building and congregation we are big in faith as our mission statement (above) explains.
Old Tupton Methodist Church is part of the Borders Mission Methodist Circuit. It is in Old Tupton, approximately four miles to the south of Chesterfield, and can be found off Nethermoor Road, by following the drive which is sign-posted between two bungalows.
We welcome anyone, young or old, to join us in our worship or in our other activities, details of which can be found on our online Noticeboard.
News
We take our stewardship seriously and have now installed solar panels in order to better make use of the resources that God has given us. We are trying to reduce our carbon footprint.
It may be interesting to note that our Church building (though much extended) was originally the wagon workshop of the coal mine that was in the field outside the church, so the natural resources of our community have always been close to the church's heart.